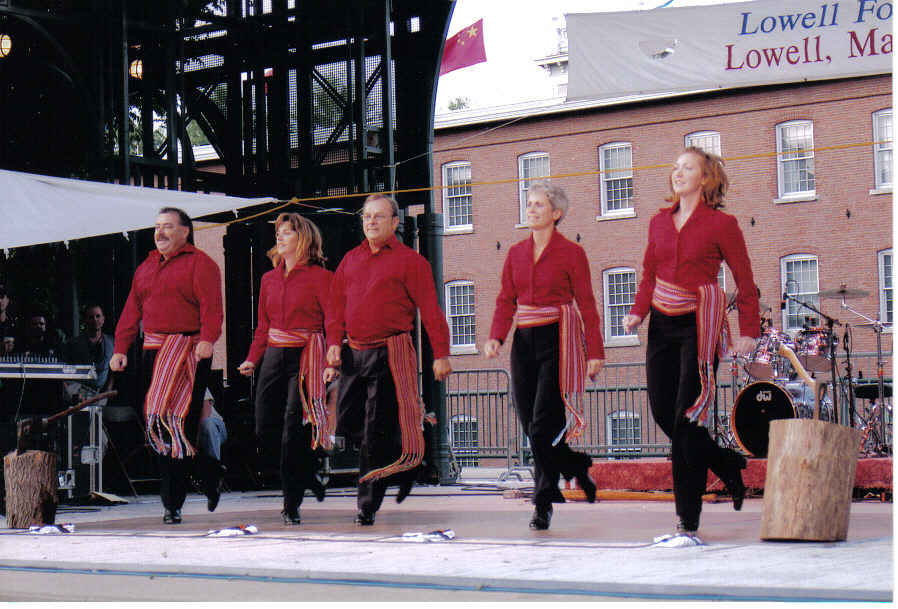 2002 - The word of "Gilles Roy and the Stepping Ambassadors" spread across the Canada-U.S.A. border. Their first American audience was at the National Folk Festival in Bangor, Maine. In late 2002, Martin Boucher left the group and Julie Foster returned.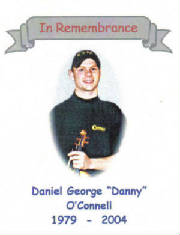 2003 - February 9th, tragedy strikes! Fiddle sensation, Danny O'Connell, committed suicide. Through their grief, the group felt compelled to continue performing in honour of Danny.
Terrilynne Mahusky, who was also a close friend of Danny's, joined the group in March, 2003 as their fiddler. During that year, the Ambassadors dedicated every show to the memory of their good friend.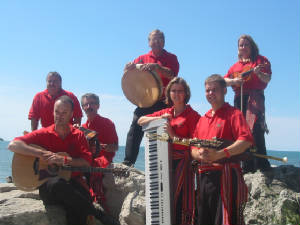 2004 - In November, Gilles was faced with making a difficult decision - 3 dancers left - 3 musicians in. Gaston (diatonic accordion), Jeremy (uilleann pipes/whistle), and Paul (guitar) joined in with Terri (fiddle) and Martine (keyboard). The combined sound from these great musicians creates a vivid picture of passion and creativity that their audiences can not only touch and feel, but can become a part of it. Gilles and Don were feeling a little left out so Gilles bought a bodhran and Don bought wooden spoons and they fit right in! NOW, add four professional stepdancers who set the stages on fire with their fast-paced intricate footwork and hypnotic rhythm, As of November, 2004, they are billed as the "Stepping Ambassadors".